There can't be any confusion when I bring up Fudge Stripes. Fudge Stripes are the cookie that has been on the lips of many for years. You know those delicious thin fudge cookies with stripes on the front and a fudge bottom? Yeah, you know what I'm talking about. Well, somehow they're coming harder than ever into the new year because now we can eat Unicorn Fudge Stripes!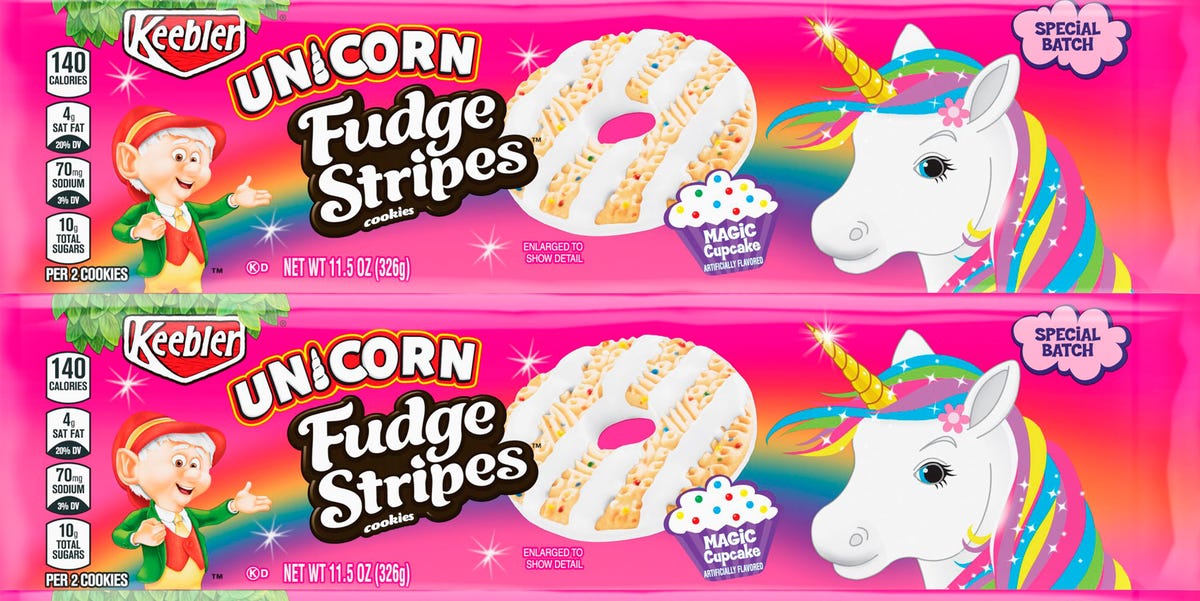 I know the new year is supposed to bring new diets, but when there are new snacks around who can help but try them? These Unicorn Fudge Stripes sound like they'll be just as sweet and delicious as they look. Speaking of how they look, it isn't as different as the regular cookie.
Instead of a brown cookie, this one is sort of yellow with multi-colored sprinkles. And instead of brown fudge stripes and bottom, there are white stripes and a white bottom. The Keebler elves did their thing with this one! It's supposed to taste like a cupcake. Mmm mmm mmm.
If you're feeling remorse for cheating on your diet, don't worry. You can get into our vegan journey for the next month by clicking here!