If you grew up in the 90s, then you know what it was like watching All That, Kenan & Kel, the Amanda Bynes Show, and of course watching the creation of the 'slime' trend. Even when Nickelodeon first began their Kid's Choice Awards, everyone would get slimed.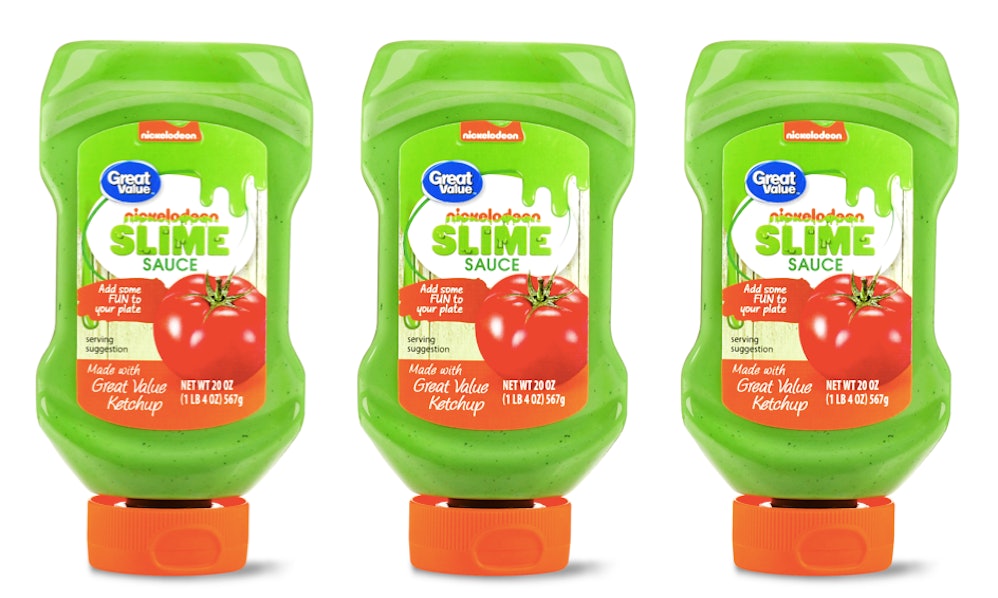 It looks like they're back to their old ways with the slime inspired ketchup. Yes. There is slime sauce being sold for your food. It's made my Great Value and made with their ketchup.Personally I didn't think Nickelodeon was still doing this since they've changed so much. Even their headquarters doesn't look as kid friendly anymore.
Now is this color dyed ketchup or are there other ingredients in here making up this 'slime sauce'? I don't know about you, but I'm not in that much of a hurry to find out. Even if it is nostalgic. What do y'all think?