Trying to turn up on a diet is not easy. At all. Each shot or drink has a crazy amount of calories. Not to mention the food you need to eat beforehand to make sure you're not sick all night and the next morning.So it's just a blessing when you get items like this to make sure the healthy turn up is secure. The company Slim Chillers is bringing us liquor popsicles with only 100 calories!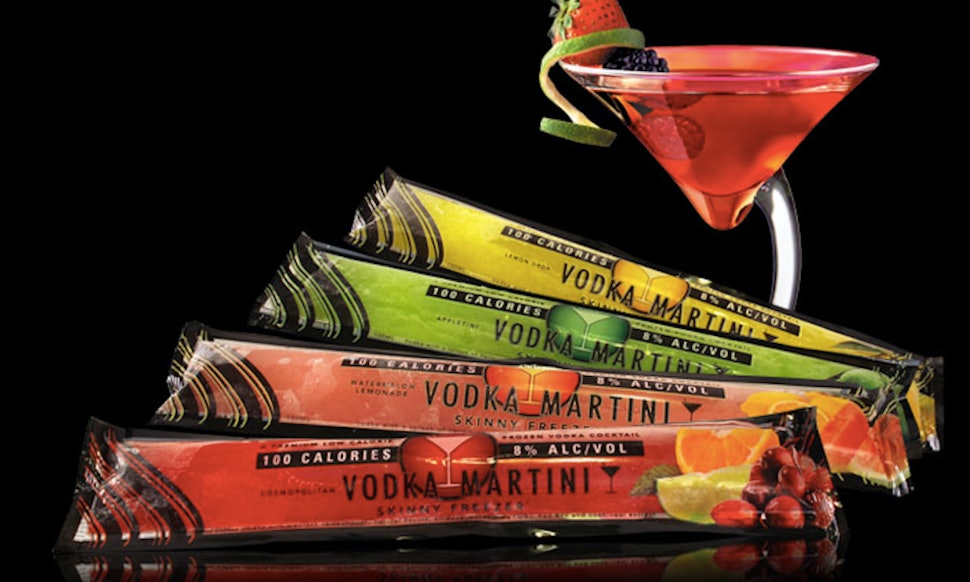 These remind me of the Freeze Pops in Chicago that everyone has every single summer. The Slim Chiller popsicles come in four flavors: Watermelon Lemonade, Lemon Drop, Cosmopolitan, and Appletini. They're made with flavoring, vodka, vermouth coming out to be 8% alcohol. Not bad at all!
You can find the liquor popsicles at Costcos on the West Coast only unfortunately. They're being sold at locations in Arizona, California, Colorado, and Nevada. Would you try them out??