Most fast food restaurants realized a while ago that having healthy options was pretty smart. I don't think there are any fast food spots today that don't have some type of salad. However, Wendy's is introducing a Fall salad or the first time this year!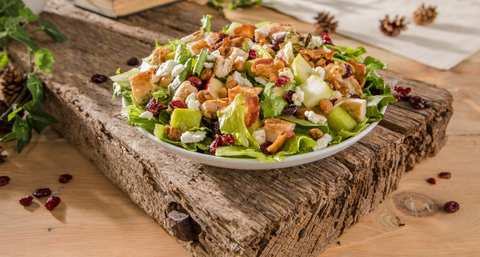 Now the Harvest Chicken Salad has eeeeverything in it. Bacon, feta cheese, tomatoes, brown sugar walnuts, apples, and cranberries. If you want to get it free you can starting September 22nd and until October 7th. You can get the half-sized version for free when you make a purchase of anything else. I love when healthy is attainable. Will you all be trying it?
Never Miss an Update!
Subscribe to get our latest content by email.