Walmart Has Strawberry Twinkies for Valentine's Day!
Valentine's Day is approaching y'all. Like one week away approaching. Do you have any plans yet? Because now is for sure the time to plan it out! If the dinner reservations or the big gift doesn't work you could always improvise. You could improvise in a sweet way too. Walmart has a limited edition Twinkie just for Valentine's Day! A strawberry filled Twinkie!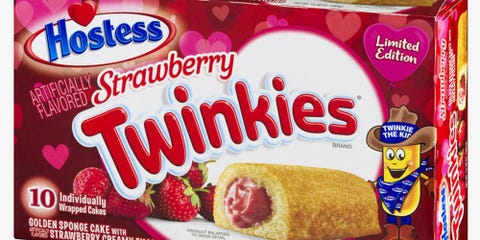 This is a nice way to tell bae you don't care what size they are. I mean think about it, you know that strawberry Twinkie box isn't going to last all week. Maybe not even all day. Baby D would be so excited to hear about these Strawberry Twinkies ok. If you want to try them you can get them at, of course, Walmart! Walmart has everything don't they? Well, are you going to try them?
Never Miss an Update!
Subscribe to get our latest content by email.