This Is Not A Drill: Smartfood Has Buffalo Popcorn
You all know Smarfood's popcorn right? It's that really good healthy popcorn that comes in the black and white bag? Well if you don't know, now you know. It's one of those healthy snacks where you can eat the entire bag and only feel half as guilty. Well, they're just trying to snatch wigs at this point because Walmart is carrying their hot buffalo flavor!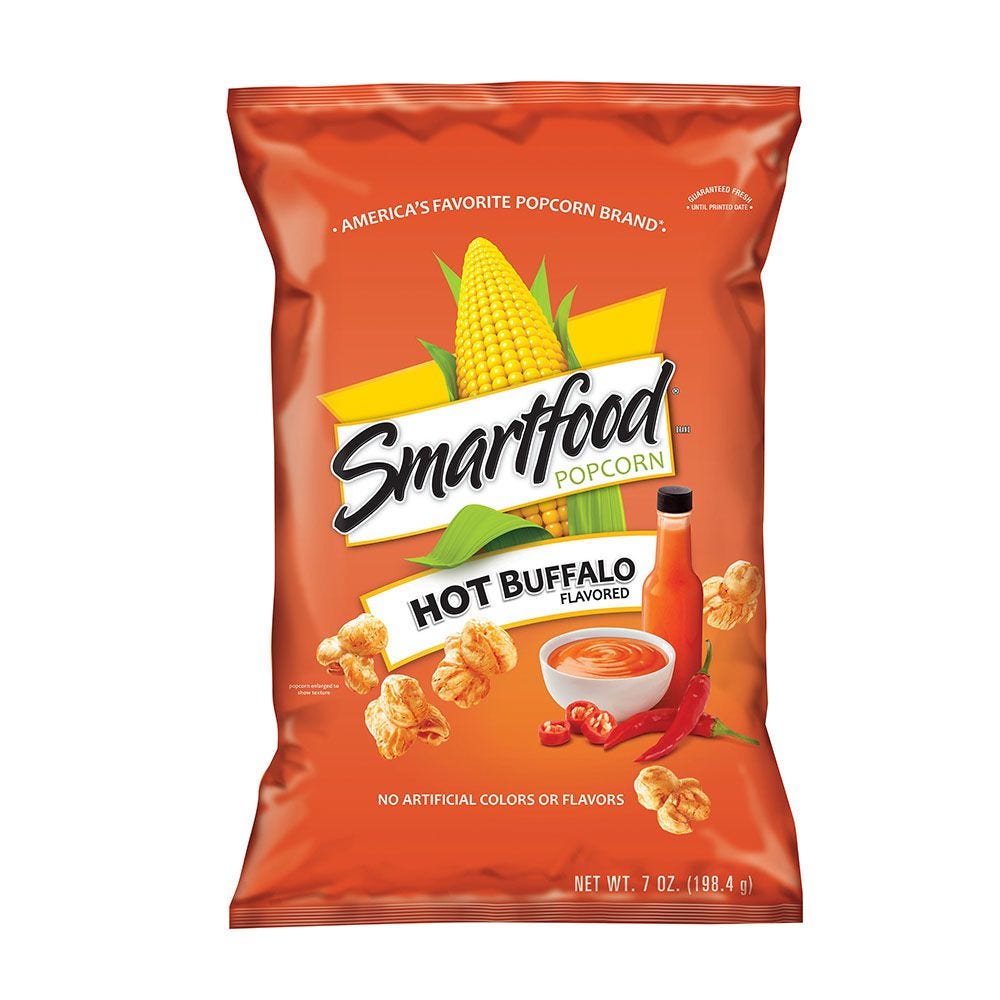 Whew, hot buffalo popcorn that's healthy? So you mean to tell me I don't have to keep going to the corner store for that little bag of hot popcorn? Don't act like you never went looking for them. That popcorn is a hood classic. Anyway, Smartfood Popcorn's new flavor is at Walmart now if you want to try them! Me? I'll be waiting on one of you all to show me some love and send me some!
Never Miss an Update!
Subscribe to get our latest content by email.