Y'all. Y'all! There are two new donuts coming to Krispy Kreme! But wait, the flavors though. Oh my goodness. Banana Pudding and Strawberry & Kreme!! I don't know about anyone else, but I am so excited. Krispy Kreme donuts are probably some of the best donuts in the world. Outside of Old Fashioned Donuts in the Roseland neighborhood in Chicago.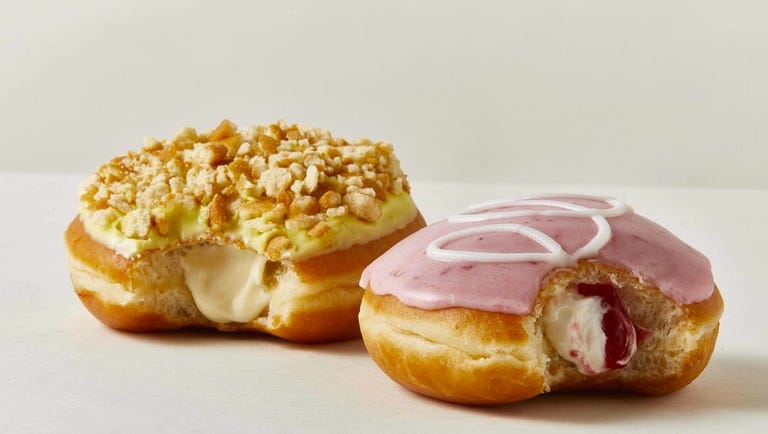 Both of the new flavors will have delicious fillings. The banana pudding flavor will have custard on the inside, vanilla wafers on top, all dipped in icing. Oh my goodness. Probably one of my favorite desserts is now a donut. The Strawberry & Kreme donut will have strawberry filling and strawberry icing.
These donuts were such a good move by Krispy Kreme for the summer. I really hope they taste as good as they sound. Who else wants to try them?