Popeyes Will Have 24 Cent Chicken for National Fried Chicken Day
Popeyes' lines are about to be around the corner and down the street tomorrow. Tomorrow is National Fried Chicken Day and to celebrate Popeyes is selling 24 cent drumsticks. Wait a minute, there's even more. Some Popeye's locations will even be open for 24 hours!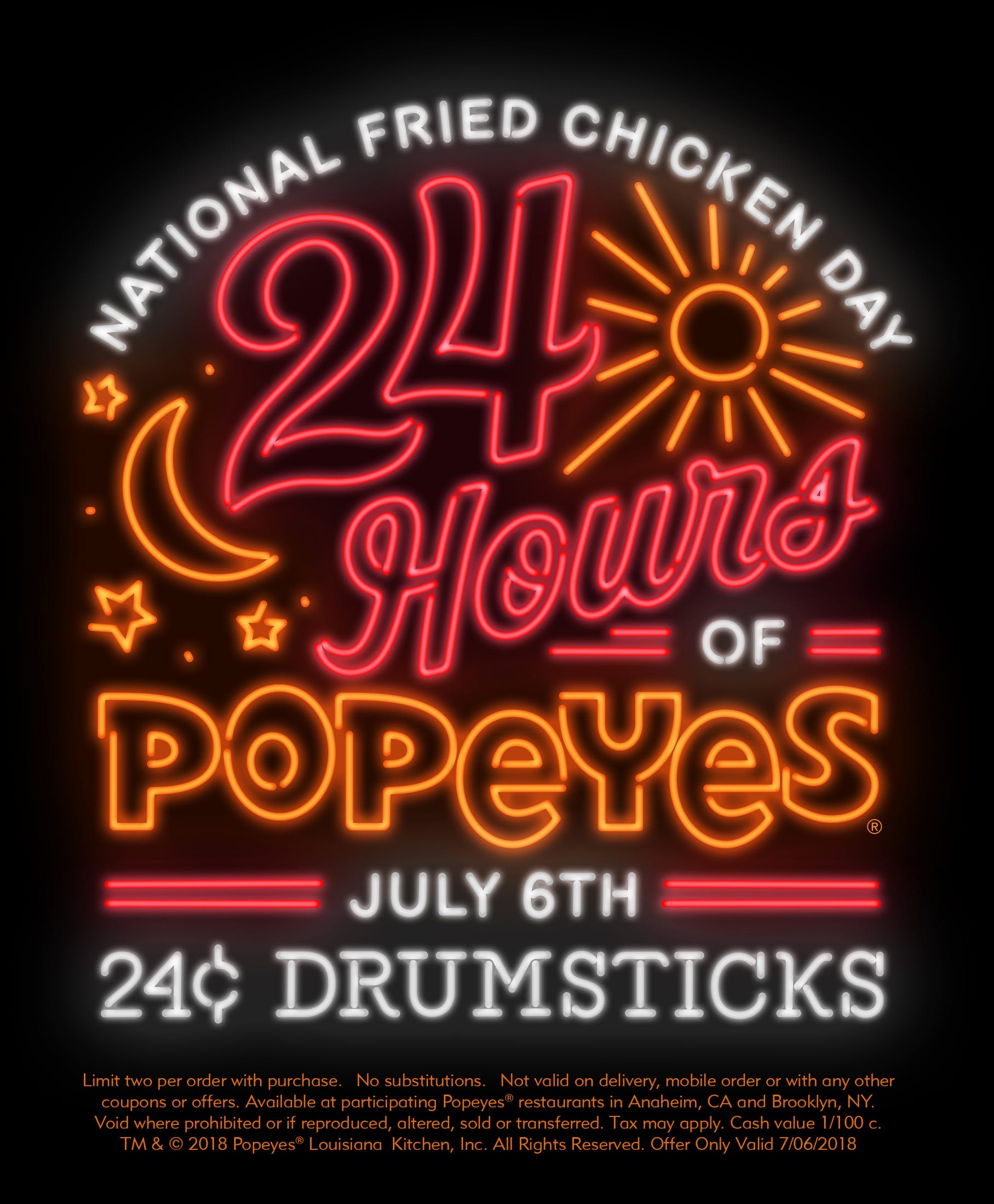 Now you see what I mean? Around the corner and down the street. Everyone is going to be at Popeyes. But it's not all great. The only locations will be in Anaheim, CA and Brooklyn, NY. That's a tad bit petty as I'm sure everyone would have loved to get their hands on that 24 cent chicken. But for the lucky people in those areas, are you going tomorrow?