It's Mardi Gras! Time for beads, shenanigans, gumbo, and more shenanigans. If you went to NOLA, or even St. Louis this past weekend to celebrate I hope you had a good time. I think all of us who didn't travel for the festivities are living through you. Unfortunately, the jealousy isn't over for us yet, because Popeyes is getting on the Mardi Gras celebration! Today at a New Orleans Popeyes location, you can get an order of chicken with beads attached to carry it around your neck!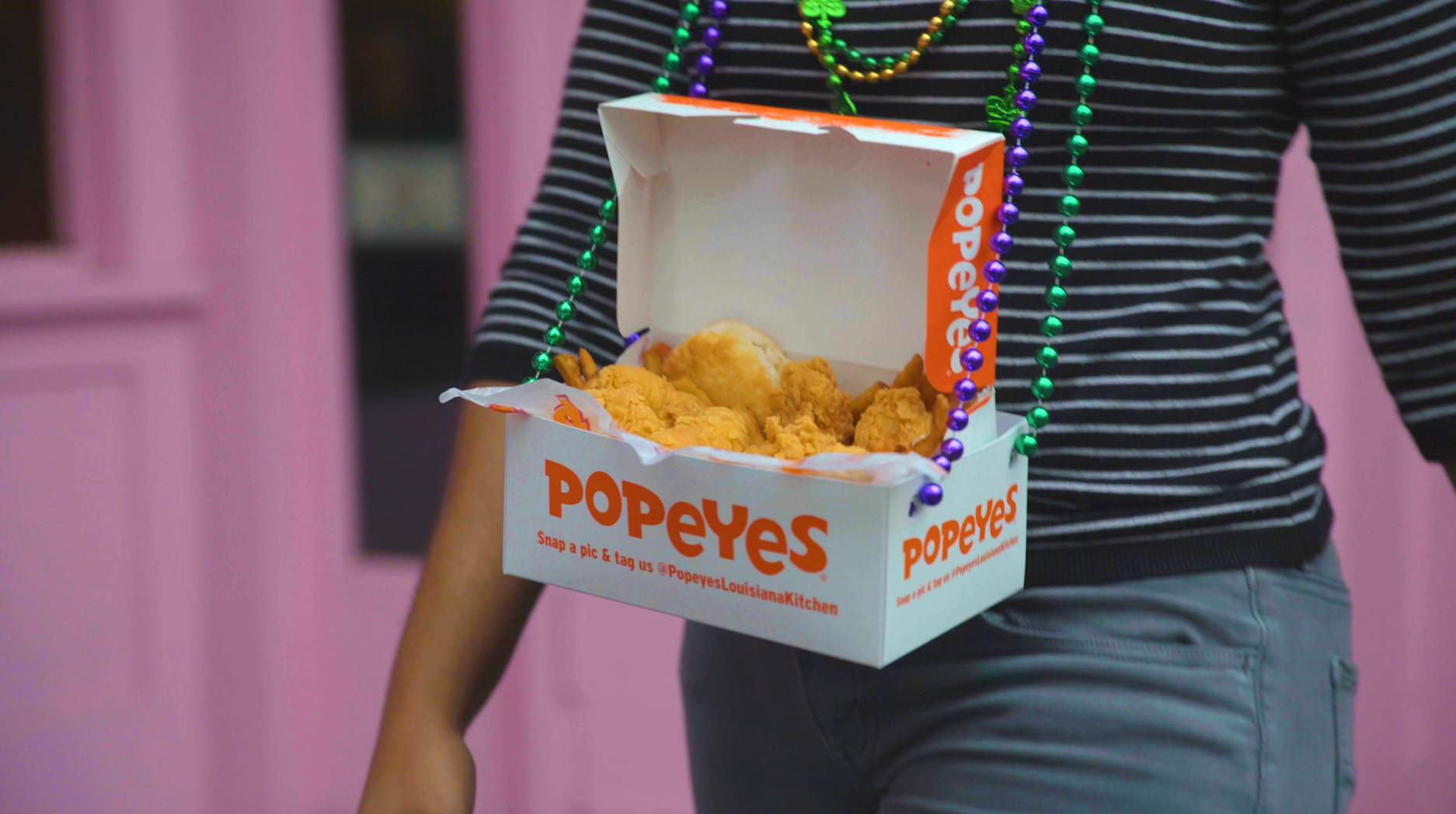 Talk about convenience. If y'all see me walking down Bourbon St. next year with a Popeye's box of chicken around my neck, mind ya business. I honestly hope they do this promotion again because it does look fun. You have no more excuses for not eating and drinking liquor. You wouldn't even need to carry your source of sustenance it can just be around your next when you're ready.
If you want to get your box, all you have to do is order at the Canal St. location in New Orleans. And get this, you can fill the box with anything that fits! Yes. I mean anything including a side and biscuit. Who's going to Popeyes today?