Olive Garden Has TWO New Chicken Alfredo Appetizers
Olive Garden has been glowing up while people haven't been paying attention. Their new desserts and appetizers have really been killing the game and they low, lowkey don't get the credit. Last week, Olive Garden introduced TWO new chicken alfredo appetizers and I'm honestly kind of upset I didn't do these recipes first. Olive Garden has Spicy Chicken Alfredo Chicken Tenders and Chicken Alfredo Pizza Fritta.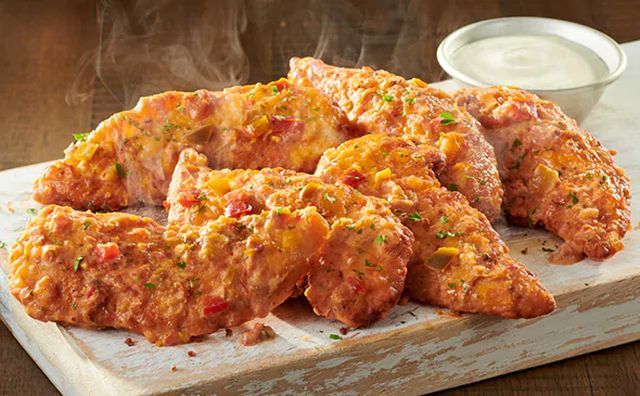 Those tenders though! Ooh. They look so delicious. Chicken tenders fried with a spicy chicken alfredo sauce topping. Y'all know that'll hit with the breadsticks! And then you have the pizza fritta that looks like I'd gain 10 pounds from eating three orders of them. Imagine a chicken alfredo pizza puff. All my non-Chicagoans might be a little confused so I'll explain. This pizza fritta has three different kinds of cheese, chicken, and alfredo sauce all in fried pizza dough. Sounds delicious right? Who'll be trying the new appetizers?
Never Miss an Update!
Subscribe to get our latest content by email.