New Froot Loops?? Yes Please!
Ok, Froot Loops is probably one of the best cereals ever, of all time. And I don't want to argue. It's just something about those little circles. Anyway, unlike other cereals I've never really seen them change up the Froot Loop style. Now they're making some major changes. Froot Loops now has the Wild Berry Froot Loops cereal.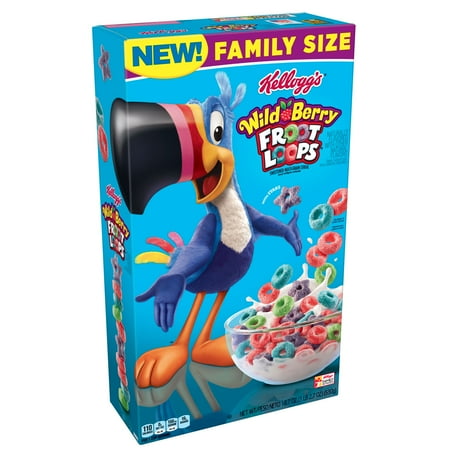 So almost everything is different. In this cereal, the little circles are pink, blue, and green with purple stars. The cereal is even wild berry flavored! I'm so excited for this. I need to do a taste test video for this cereal too. Will you guys be buying the new Froot Loops??
And if you want, here's a toucan eating Froot Loops: