McDonald's isn't letting up. They've been testing a lot of new items lately (like those bbq tenders that are delicious) and they're ready to give us some more. Now, when you think of Mickey D's, you rarely think of their chicken. They may be trying to change that because McDonald's is now testing their Ultimate Chicken Sandwich and Ultimate Chicken Tenders.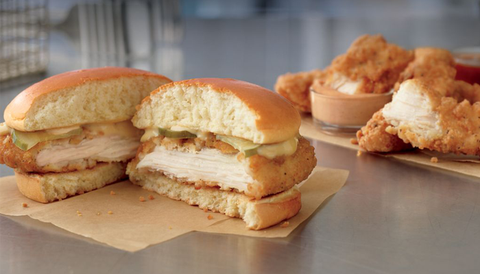 Based off what the sandwich looks like I'm not opposed to trying it. But then when I realized it was on an artisan roll and had a dijon sauce with pickles on it, I was more than ready to try it. The tenders sound delicious as well.
Unfortunately, they're only available in Washington now so I won't be able to see if what they taste like. They may be on menus everywhere soon though. What do you all think? Will these bit a hit or a miss?