McDonald's is finally coming through with another value menu! We've had the Dollar Menu that's come through for us on many a day, but I can appreciate a new menu too! Starting November 1st, McDonald's will introduce the $6 Classic Meal Deal. This will be a nice change because you can get a full meal, including dessert for $6!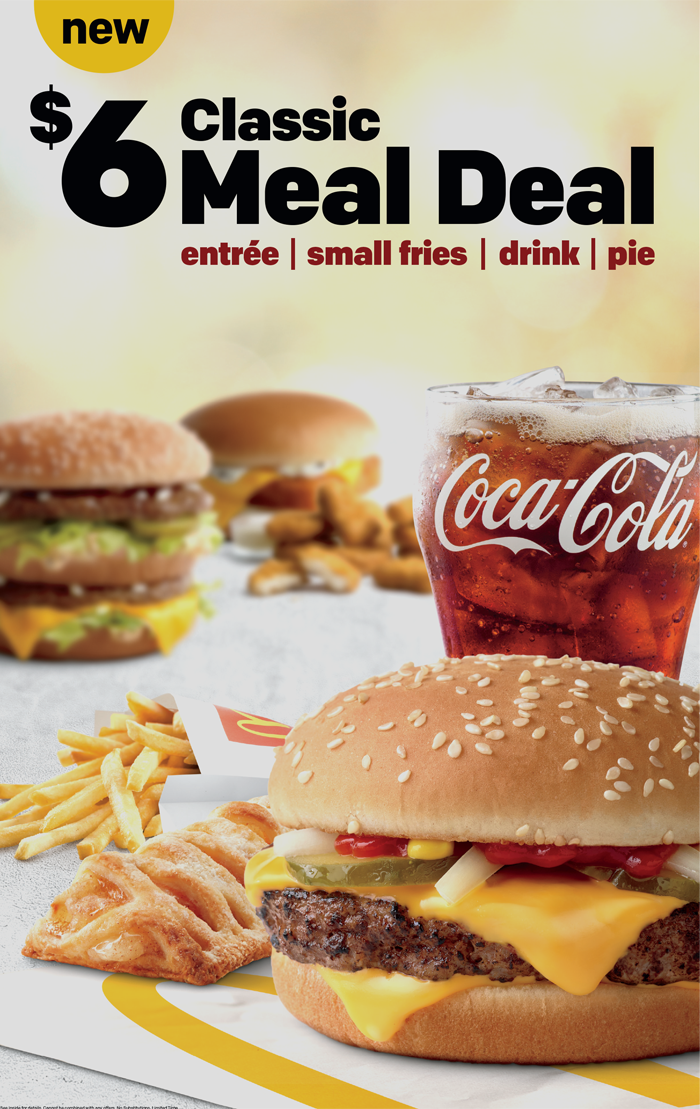 Now if you've been to McDonald's, you know that a regular meal could easily run you $8 or $9. To get an entree, small fry, drink, and dessert for only $6 is a steal. The $6 menu will have pretty decent entrees to choose from too: Filet-o-Fish, 10pc McNuggets, Quarter Pounder, Big Mac, and more. For dessert, you can get an apple pie.
Now, this deal starts tomorrow, but I'm not sure how long it will last. If you want to take advantage of the deal I would go asap! Do you guys think this will eventually be on the menu forever?