Mayochup Gets Joined By Mayocue & Mayomust
Do you know the saying, "take something and run with it"? Well, that's what Heinz did. Do you remember when I told you about Mayochup? The mayonnaise and ketchup combination Heinz created a while ago? I mean that's basically mild sauce when you take about it. Give a take a few seasonings, right? One day I'll actually do a mild sauce recipe. Anyway, Mayochup was only the beginning. Heinz saw the opportunity to make not only Mayochup, but also Mayocue and Mayomust.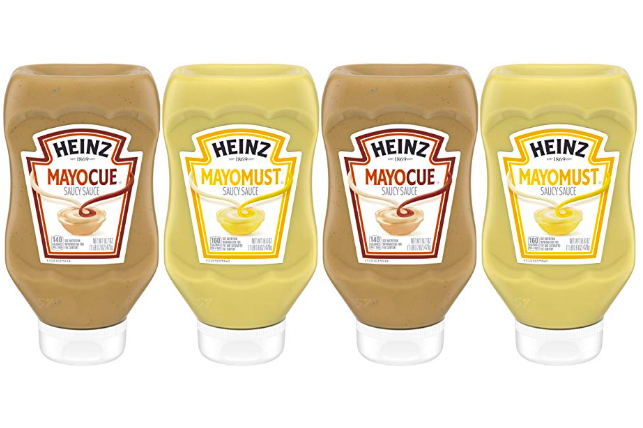 That mayocue might be the best chipotle sauce I've seen in a minute. I mean that's basically what mayonnaise and barbecue sauce makes when they come together right? I'm not sure how I feel about the Mayomust though. I don't think I'm interested in any mustard sauces unless there's some kick to them. I need some spice, ok? If you want to try these for your next cookout, they should be on the shelves everywhere. Which one is your favorite?
Never Miss an Update!
Subscribe to get our latest content by email.