It hasn't even been Halloween for 12 hours, but people are already gearing up for the rest of the holiday season. Among those people is IHOP. To celebrate Christmas, and the new Grinch movie that's coming out this year, they've created an IHOP Grinch collab menu.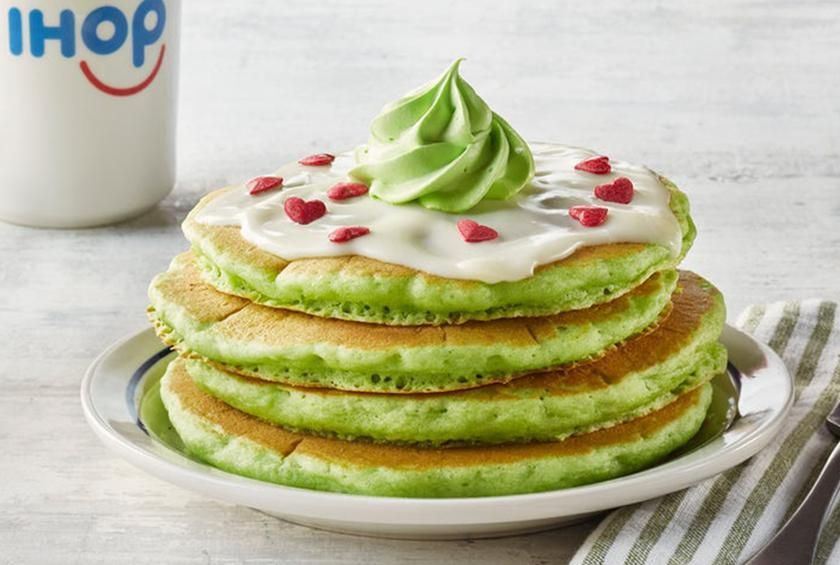 Before you even think it, no there won't be any green eggs and ham. I was hoping for it too. But there will be green pancakes on the menu! There will also be a Whole Roast-Beast Omelette, Whoville Holiday Cheesecake French Toast, and Minty Who Hot Chocolate. For the kiddos, you can get a Mr. Crumpit combo that comes with the Grinch's Green Pancakes, a piece of bacon, an egg, and a piece of sausage.
This menu is already available at IHOP and will be until the end of December! Are you guys here for the new menu?