Boston Market Recalls Frozen Meals for Possible Glass Shard Contamination
I hate these types of stories guys, but I have to let you know when food isn't safe. I just don't like the idea of unsafe food you know? I don't look forward to letting people know something they may already have in their kitchen isn't safe for them anymore. It's been reported by the USDA that 86 tons of Boston Market frozen meals because of a possible glass shard contamination.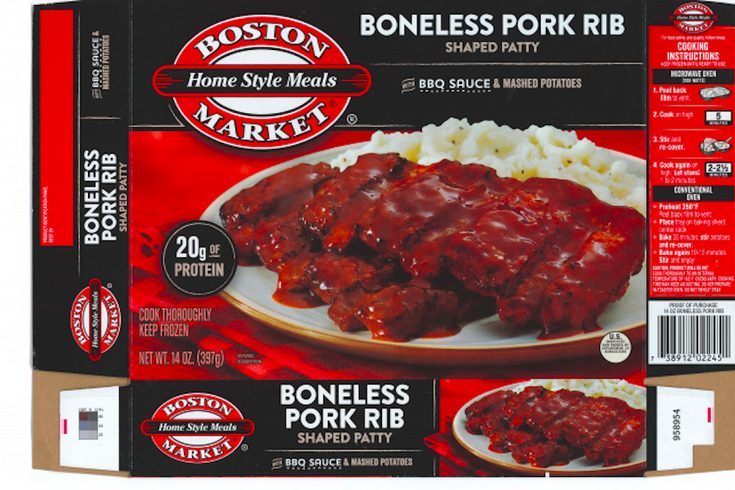 The frozen meal in question is the Boneless Pork Rib Shaped Patty with BBQ Sauce & Mashed Potatoes. February 22nd, the USDA was notified that there might be a glass shard contamination in the frozen meals. Right now, 86 tons of the products have recalled, and the contamination is labeled as a Category 1. This means that there could be a possible death if anyone attempts to consume the recalled product. The affected boxes have the best by date of 12/07/19. Please be safe and make sure you don't eat these until the recall is finished!
Never Miss an Update!
Subscribe to get our latest content by email.