Ben & Jerry's Has TWO New Vegan Ice Cream Flavors!
I love everyone, but I need to speak to my vegans right quick. Y'all. I understand the struggle just a little bit. Doing the recipes for my Vegan, But With Soul cookbook I realized just how hard it can be to find substitutes for your favorites once you make the transition. So let me find out Ben & Jerry's has two new non-dairy flavors to try! You know I'm going to tell you all straight away!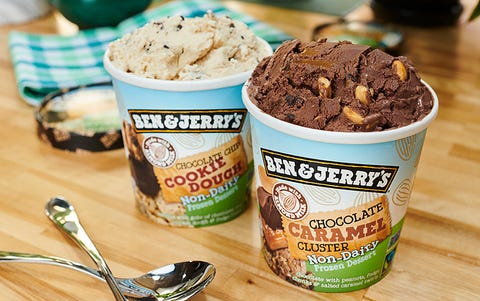 It honestly makes me happy letting vegans know about the newest snacks out there, especially ones as good as ice cream. A brand like Ben & Jerry's is known for coming with the heat and they didn't disappoint this time either. The two new non-dairy flavors they're debuting are Chocolate Chip Cookie Dough and Chocolate Caramel Cluster. Wow. Give me a pint or two of the cookie dough pretty please! The new flavors are out right now! Are you going to try them?
Never Miss an Update!
Subscribe to get our latest content by email.