Arby's Is Testing New Beer Can Chicken Sandwich
Arby's has been catching our attention lately with some of their new sandwiches. The latest was the Arbynator, and I'm still wondering how people are going to get it all down. The sandwich they're promoting now is a lot more…normal. Arby's is now testing the Original Beer Can Chicken Sandwich.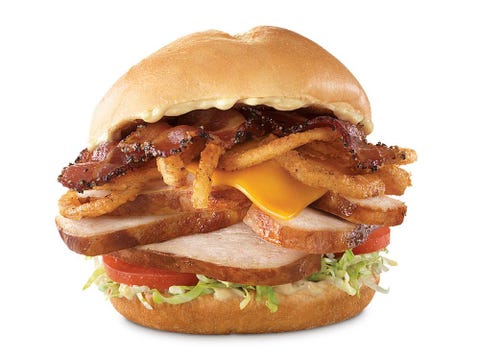 Not only does this sandwich look normal, but it also looks pretty good too. You can expect chicken, bacon, tomato, lettuce, onion and a garlic aioli sauce. Wow. If you wanted to try the sandwich it's being tested in three cities: Augusta, Minneapolis, and Tulsa. Be aware as well that this is only available until December 23rd so don't hesitate!