I've seen some exciting things but this right here? Listen. I need one. I love candy as much as the next person so when I heard there were yard-sized Snickers, M&M's, and Twix candies I almost lost it.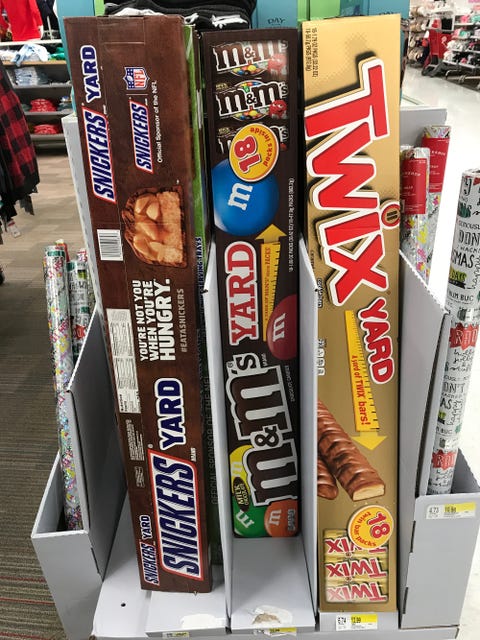 Part of me wants to say I rebuke this in Jesus' name, but the other part of me wants to find the nearest store so I can get one. Just one of these could feed up to 18 people! (Or just me over maybe a week?)
Of course, Target, the place that has everything, is where you can find these. But they're in minimal locations. If you did manage to find these would you share? Or just work on it until it's gone?