This might be the pettiest marketing strategy I've ever seen. Burger King and McDonald's have been beefing (no pun intended) for the longest. I don't even know how many years it's been going on but they've reached their maximum petty level with this one. The Whopper Detour campaign lets you get a Whopper for a penny if you're in 600 feet of a McDonald's.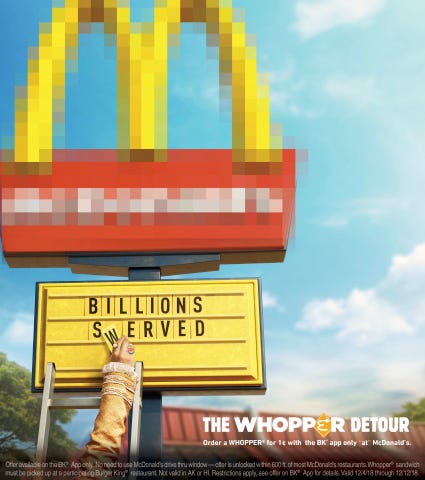 It sounds petty already right? Well, it gets pettier when we get into the details. Burger King has chosen 14,000 McDonald's locations that activate the 1 cent Whopper. When you get within 600 feet of one of these locations, and if you have the Burger King app, you will be redirected to your nearest Burger King with a code for the cheap Whopper. I told you it was petty.
This deal will last from today to December 12th. Will you be participating in the Whopper Detour?