Is this the new trend? Does everyone have a holiday clothing line? If so, I need to talk to my team about how I can get some DHive holiday pajamas. In the meantime, we can take a look at Taco Bell because they just released a holiday clothing collection.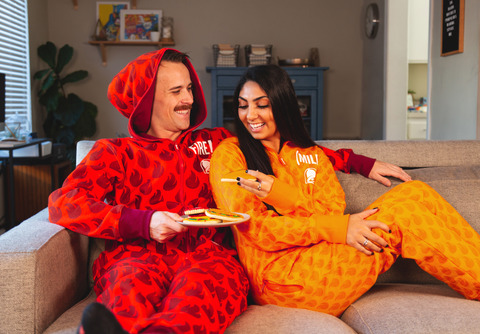 You know the collection wouldn't be complete if they didn't have matching Taco Bell onesies from grown people. I actually love the idea. If this is your favorite fast food place, why not show out in some pajamas? And it's not like they aren't cute!
If you want to get some Taco Bell accessories and pajamas, all you have to do is head over to their online shop. Are you going to be matching with bae under the mistletoe in a Taco Bell onesie this year?