Y'all, is it lit at Taco Bell? I mean I know Taco Bell is one of the hotspots at night, once you leave the club, but really? I didn't know people would want to throw parties here but I'm not mad at it. Because of their success with Taco Bell Weddings, Taco Bell is introducing Party by Taco Bell. From November 24th to December 22nd, you can have your next event at Taco Bell!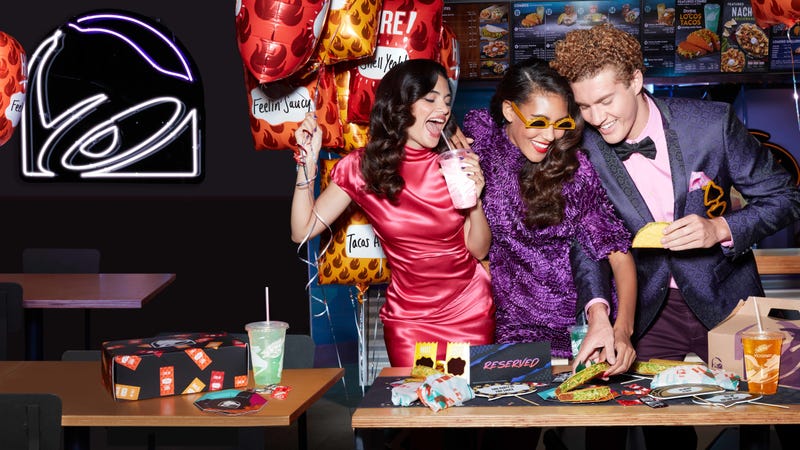 When Taco Bell gave people the option to tie the knot back in 2017, they really started something. Over 100 people have gotten married there so I understand their decision to create party packages. It's genius marketing.
Now before we start planning baby showers and birthdays, do note that Party by Taco Bell packages are for a maximum of 10 people. Packages start at $25 and even include decorations. They're only available in certain states, so check their website tool Would you all have your next party at Taco Bell?