Skittles is just one of those candies I rarely get enough of. They're just so good and all the different packs have flavors I can get in to. That's why I'm so excited to know there's a new Skittles pack coming out and it's zombie themed!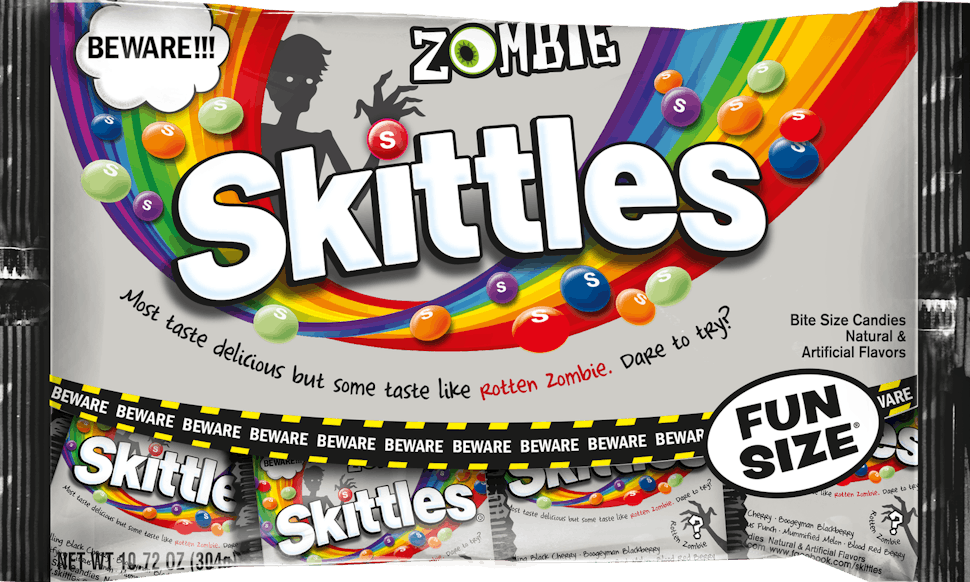 Now before we get too excited, it won't be available for this Halloween. But in 2019 you can definitely get your fill! The new Zombie Skittles debut then and they even have a rotten zombie flavor mixed in. Yikes. You can't avoid it either since there are mystery pieces. Don't worry too much because there are still delicious flavors included: Blood Red Berry, Boogeyman Blackberry, Chilling Black Cherry, Mummified Melon, and Petrifying Citrus Punch.
These sound a little tropical so I'm sure they'll be tasty. I'm already excited for Halloween 2019! Will you all be grabbing some?