I love Halloween themed stuff. Games, foods, drinks, all of it. So I'm a little excited that McDonald's finally has a new game and it's Halloween themed! The new 'Trick. Treat. Win!' game is coming this Friday, October 5th!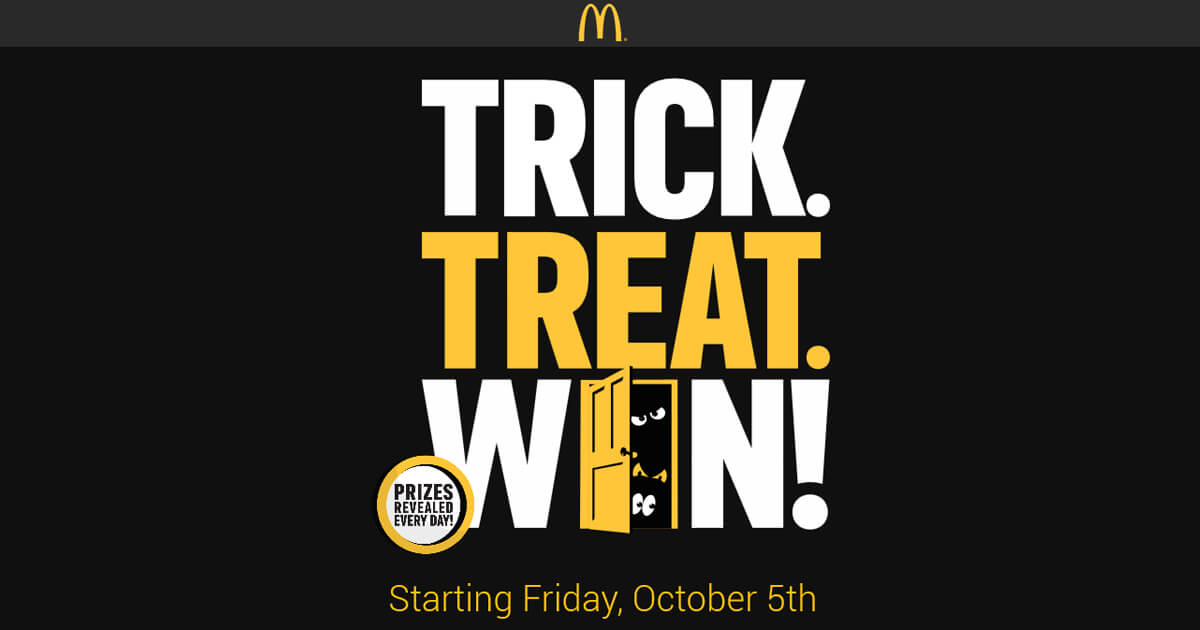 Now how does this game work? Well, it's not too different from the Monopoly game. There are peel-off pieces that can get you instant prizes like food, money, movie tickets, etc. But there is also a part of the game that can be played using the McDonald's app.You can get tokens from the peel-off pieces as well. These tokens will allow you to enter daily sweepstakes on the app.
Now if you want to get some pieces you can, of course, visit McDonald's and purchase food or you can request pieces through the mail (though you'll only get two). You can also enter the code 20FREETOKENS to get 20 tokens. Below is the address where you can ask for you two pieces:
Trick. Treat. Win!
Game at McDonald's Game Piece Request, P.O. Box 49340
Strongsville, OH 44149-0340
The game lasts until Halloween. Good luck!