Some collabs just work. Rufus and Chaka, Bey and Jay, David Ruffin and the Temptations (lol). Outside of music, they work too and these chocolate candy kingpins just proved it. Hershey's and Reese's are teaming up to give us the Hershey's Reese's Pieces bar!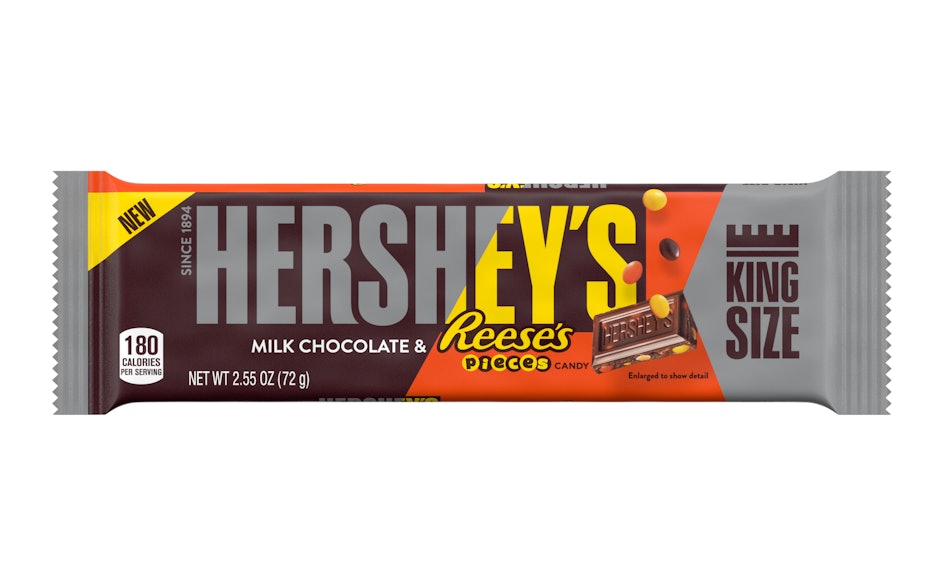 Now me? I'm biased. I love chocolate, I love Hershey's, and I've been a big fan of Reese's Pieces since the 90s. So you already know I'm here for this collab. The only thing they could do better is if they let Hershey's Almond in on it too.
These won't be going out to the trick-or-treaters though. The Hershey's Reese's Pieces won't be dropping until late November. That's only a few weeks away though so best believe I'm going to be looking out for these come Thanksgiving. This just might be one of my Thanksgiving desserts. Anyone else looking forward to it??