Chipotle is super extra for this but I love it. So everyone is aware of Kylie Jenner's lip kit right? We've all heard of Kylie Cosmetics?
Well for her 21st birthday, last month, she came out with a new line of her lip kits. Chipotle sent I guess a late birthday gift with a guac lip kit. Yes. Guac lip kit. Is it extra? Of course but I think it's hilarious.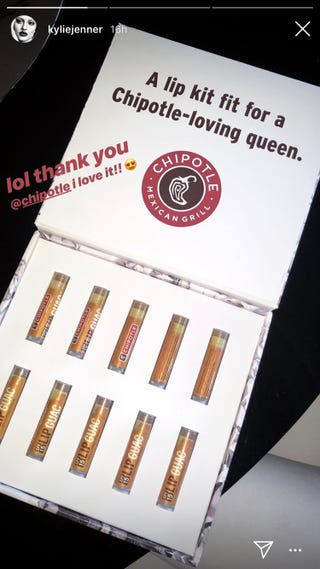 Hey Chipotle I don't need lip guac but you could definitely send some goodies my way! I mean just saying right?