This is taking love for Olive Garden to a whole other level. Tomorrow (ONLY), you can get a $300 annual pass to Olive Garden that will have good for a year on errrrthang. Yes. Like the breadsticks, the salad, AND the pasta.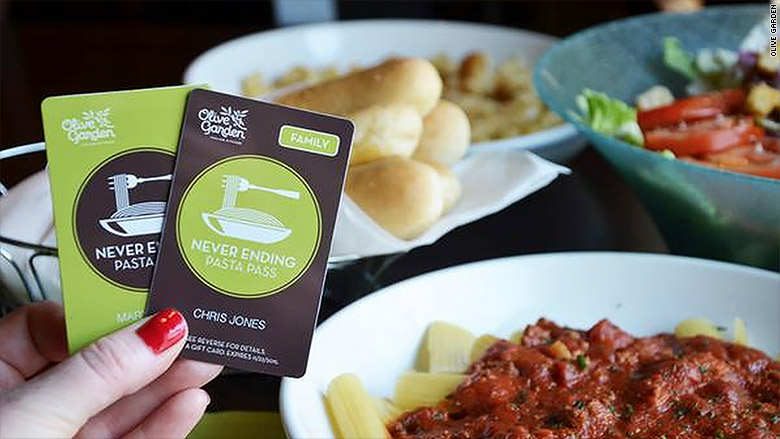 So apparently Olive Garden passes have been a thing for a while now and I'm honestly shook. They already have the 'Never Ending Pasta Passes' that cost $100 and are only good for eight weeks. Wow. Now Olive Garden is allowing 1,000 people to purchase the $300 pass tomorrow via ww.pastapass.com.
Now before you get too excited, of course there's some fine print. With the eight-week pass, you can use it between September 24th to November 18th. The annual pass can be used from September 24, 2018 to September 22, 2019. There are only 23,000 of the eight-week pass and only 1,000 annual ones. If you want your chance to snag one, the sale starts tomorrow the 23rd at 2p.m. EST. Don't be late or they will surely be gone.