A new breakfast sandwich should be coming to McDonald's soon and I am kind of ready for it! Y'all know the McGriddle right? Well everyone knows the McGriddle. McDonald's could have something similar soon with their French Toast McGriddle!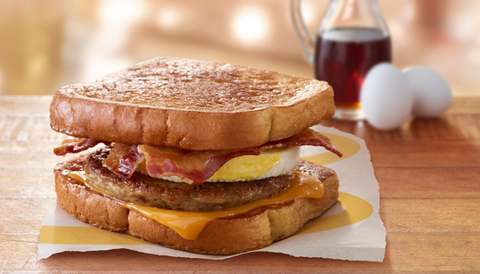 I really love french toast y'all. It's definitely one of my favorite breakfast foods of all time. It definitely tops waffles. So it's safe to say I'm a little excited to see what this tastes like. It's supposed to have two brioche buns, applewood smoked bacon, American cheese, and eggs.
Right now you can only get the French Toast McGriddle in Minnesota. Across the state there are about 200 locations, according to Delish, that are selling them. Hopefully they'll be everywhere soon!