What is going on? And why is Wendy's so messy? If you've been under the restaurant rock this past week, then you haven't noticed IHOP playing with people's emotions. They were teasing a name change from IHOP (International House of Pancakes) to IHOb (International House of B___?). They finally let us in on what the "b" stands for and it turns out it's burgers!
…Hold up. Burgers? I'm just as surprised as you are. Thankfully this isn't lasting forever and they'll be back to IHOP soon. This name change is to promote their new line of steak burgers coming out.
This is just kind of funny to me, but other people are straight clowning IHOP. Mainly the fast food chain Wendy's: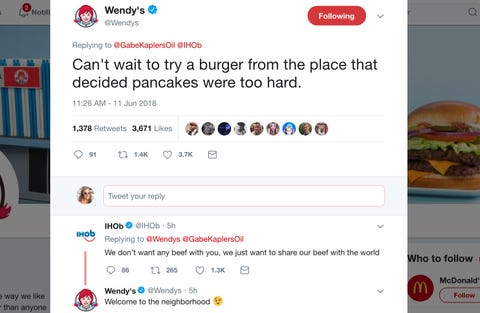 Are y'all excited to try the burgers? Or are y'all team IHOP is just doing too much?