Ok, wait. Waaaaaaait. Not only is Dippin' Dots cereal a thing, it comes in two different flavors!! One being cookies 'n cream. Now you already know at the mention of cookies 'n cream my ears perk up. The other flavor is banana split which sounds just as delicious.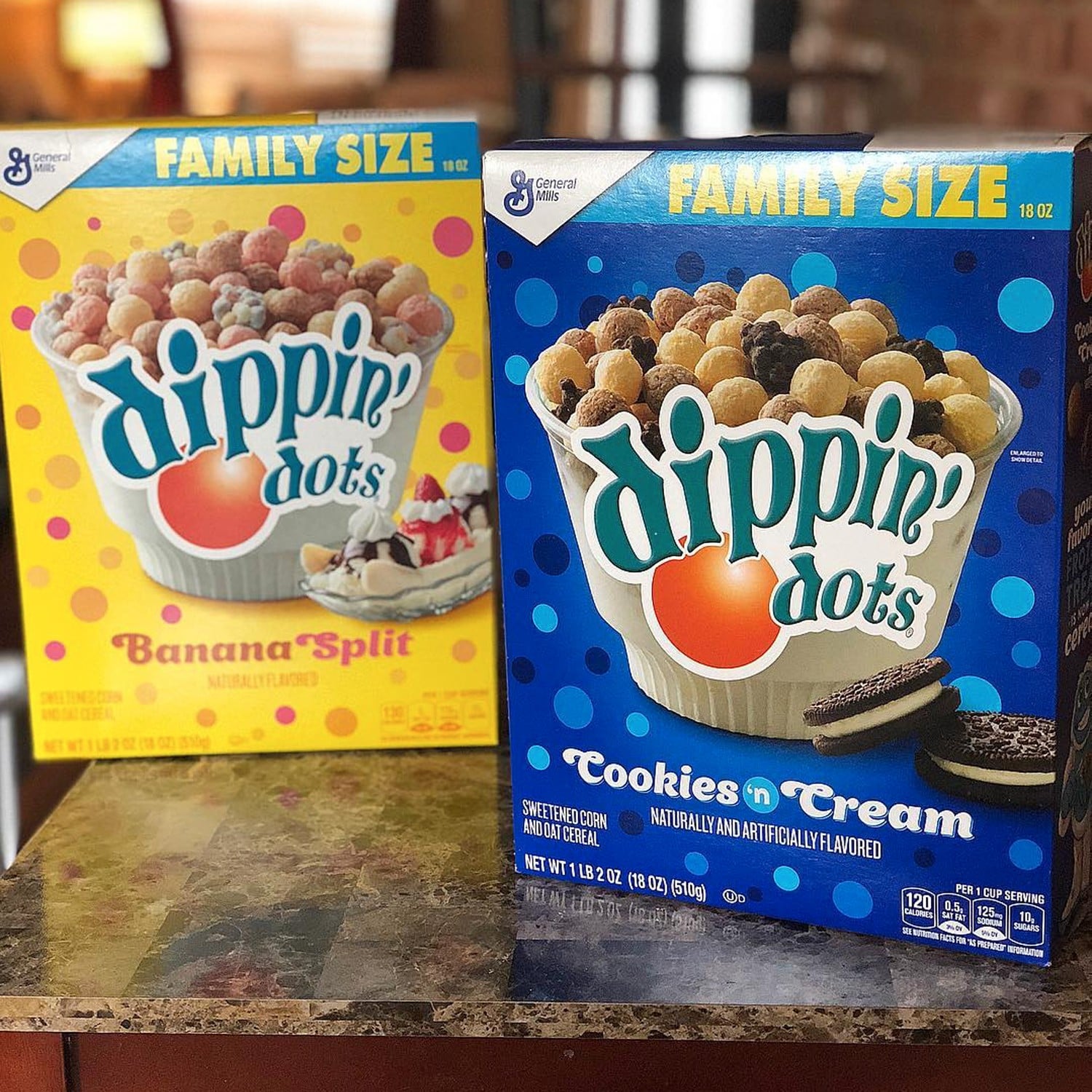 So how is it? Well, it turns out they're actually clusters and not your traditional cereal pieces. They're covered in cream and don't even get soggy when you put the milk in. Excuse me while I have flashbacks of being in North Riverside Mall downstairs at the Dippin' Dots stand.
These are probably super high in sugar but a big part of me doesn't even care. I want to see what that Dippin' Dots Cookies 'n Cream cereal tastes like! If you'd like to try them they're being sold at Walmart. Is anyone else as excited as I am? Or are y'all not phased?