For the summer, Burger King and Budweiser are trying to blow away their competition by creating the new American Brewhouse King Sandwich. It's a huge bacon cheeseburger with onions and 'tavern sauce'. They're even introducing the 'freedom crown' which is an American twist to the regular Burger King crown.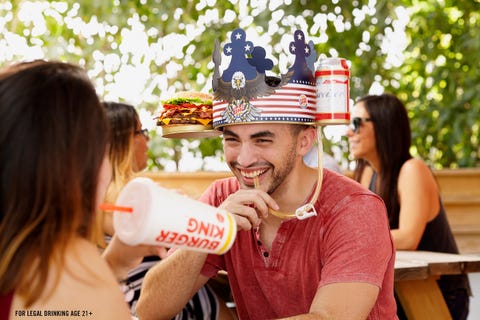 Wow. But it doesn't stop there with the promos. So remember back in the day the first Scary Movie brought the whole "Whasssssuuup" trend? And Burger King used it for their commercial? Well this partnership is so serious, Burger King and Budweiser remade it! You can view it below:
I wonder if the burger will live up to the hype. I don't remember Burger King failing me before though. Are you guys trying the American Brewhouse King Sandwich this summer?