Today is National Best Friends Day! So if you and your clique love ice cream, then you need to head over to Breyer's today! The free ice cream giveaway is starting at 12p.m. in these cities: Chicago, New York, Philadelphia, or San Francisco.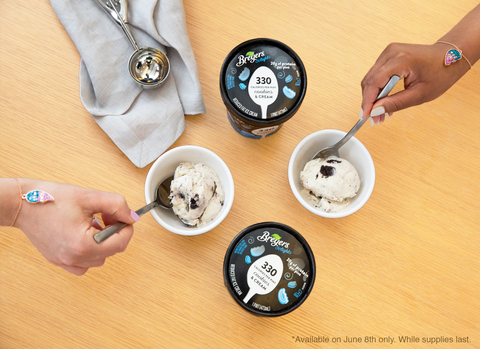 So how will it work? Well until they run out, you can get the Cookies and Cream Breyer's delivered to you for the free! And the best part is that it's the cookies and cream flavor! All you have to do is tweet #BreyersBFF, the two-heart emoji, and then the ice cream emoji. And your Twitter account of course has to be public.
If you're not in the cities where delivery is available, you can definitely still participate…kind of. You can get a $2.50 coupon from the Breyer's website. Enjoy y'all and happy National Best Friends Day!