National Donut Day is tomorrow!!! And tomorrow is Friday too?! Anyway, to celebrate donut day, Burger King is making their whopper in to a donut. Ok not a for real glazed donut, donut. More like just the whopper shaped like a donut. Yeah literally with the middle cut out and everything.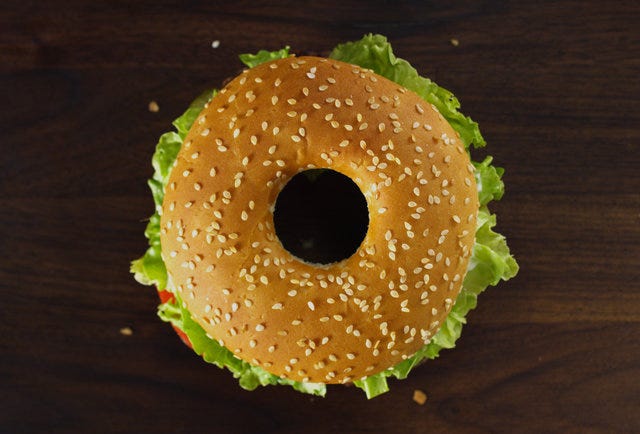 Tomorrow only, the whopper will come shaped like a donut and with a free slider to make up for the meat they had to cut out. I know Burger King employees are probably somewhere going: "seriously? Every single whopper?"
But…there is one tiny catch. Ok giant catch. These are only available at like 5 Burger King's around the country:
128 Tremont Street in Boston
1100 – 5th Street in Miami Beach
1601 N. Hacienda Boulevard in Los Angeles
327 West 42nd Street in New York City
2450 S 1900 W in Salt Lake City
Hopefully y'all get to try it! Let me know how it is if you do.